JZCJ truck bag loader is a professional online bag loading equipment for truck.One worker may operate the truck bag loader stacks the bags that come from the conveyor belt of the packing machine down onto the truck in layers. With the capacity 1200 bags per hour can be loaded onto trucks in stable stacks. The customer benefits from reduced loading, waiting and delivery times, a high loading capacity, a high user safety.
Bag stacker structure optimization may bear bag drop impact. Flanged edge is available for preventing bag drop out.
Lifting device adopts electric drum type.
This operation station is assembled electrical control button to control main machine. The wireless remote-control device is optional.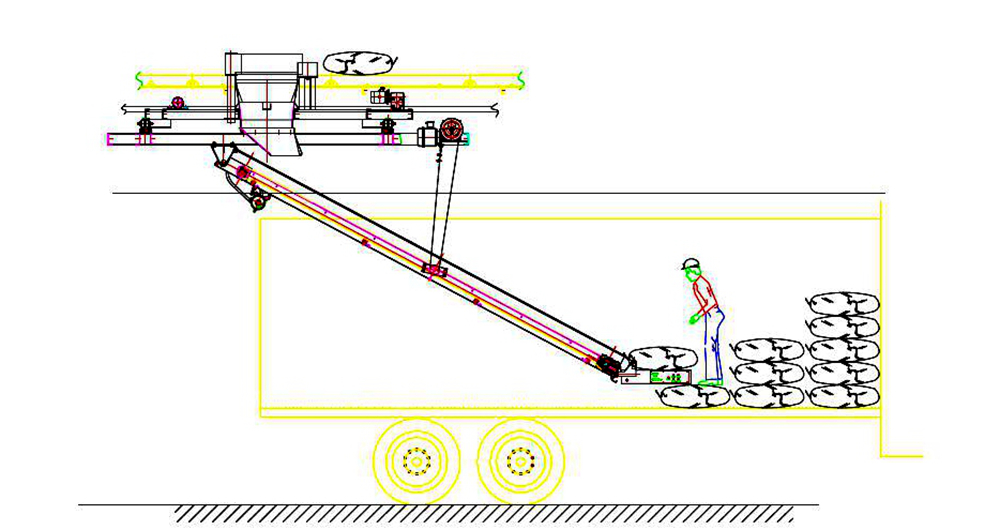 | | |
| --- | --- |
| Name | Parameter |
| Model | Qinpal-R |
| Material | grain, flour, feed, fertilizer, cement, etc. |
| Bag weight | 15-70kg |
| Inclination | 3-28° |
| Stacking Capacity | 500-1200袋/小时(bag/h) |
| Mobile Method | Wheel rail |
| Lifting Method | Electric Reels |
| Bag Stacking Height | 4.0-4.5m |